We engage our students in multiple activities to enhance their various abilities and encourage them to hone skills such as effective oral and written communication, critical thinking, creativity, agility, entrepreneurship, collaboration, and teamwork among many others. This is achieved by organizing interactive events such as Inter-School Competitions, Debate Contests, Sports Day, and Bake Sales. Participating in International Contests like Spelling Bee, IKLC, IKSC, IKMC, among many others, also leads to exposure and an array of skills development.
Education is tough for a child at every age. Recreational trips are a source of refreshment to boost morale and reenergize the minds of the youth. DM organizes yearly field trips to fun-filled water parks, amusement parks, adventure spots. The most famous recurring visit is to 'Dreamworld Resort'.
It is a practice to arrange visits to different places like Dar ul Sukoon, laboratories, and clinics, banks, etc, for senior students so as to introduce them to and train them for the real world.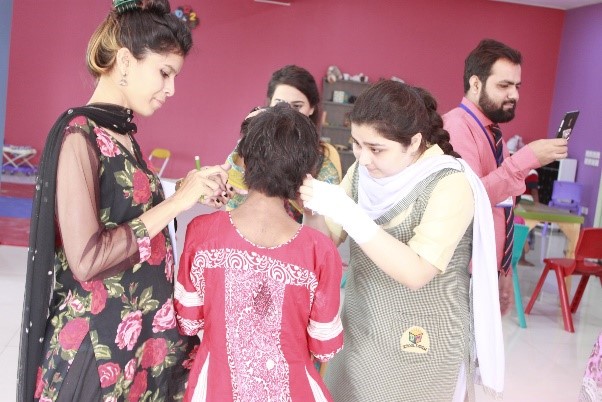 International Competitions
International Kangaroo Linguistic Competition and International Kangaroo Science Competition: We motivate our students to test their abilities and participate with zeal and zest in competitions. As such, many of our students have taken part in IKLC and IKSC over the years, bagging many silver and bronze medals. Such contests always drive children to achieve their best potential.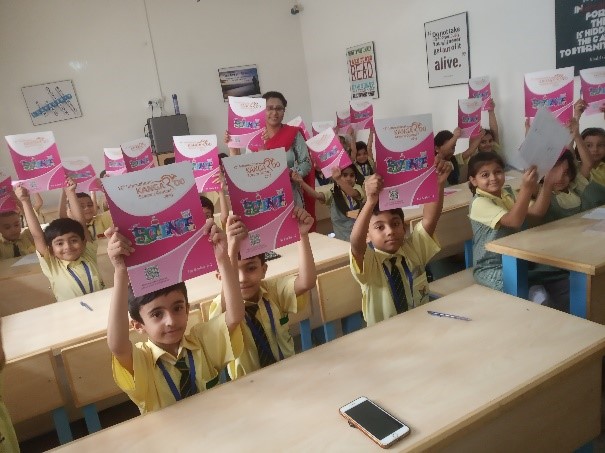 DAWN Spelling Bee: DMians participate enthusiastically in the DAWN Spelling Bee Competition every year. Learning to spell isn't the only goal, it inspires students to go out of their comfort zone and push themselves to be better.
International Art Competition: Besides our Intra School Art Shows, students also keenly participate in International Art Competition held by Global Forum for Teacher Educators. Out of hundreds of entries from all over Pakistan, two of our students won cash prizes for their brilliant artwork.
Inter School Competitions
Debate Competitions: One of the most challenging events at any school is providing a forum for students to voice their opinion. Intra School and Inter-School Debate Competitions are held every year to give students the stage and the power to impress judges from some very prestigious institutions. Our students have debated with and against students of BVS, Dawood Public, Happy Home, Mama Parsi, Anchorage among many others.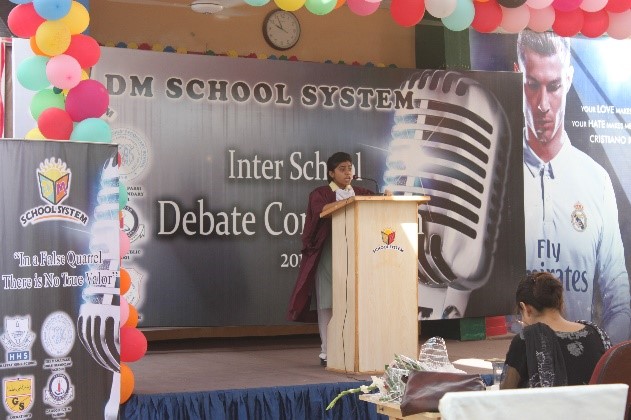 CAC- Cordoba Accounting Contest: Our O-levels students fervently took part in the Accounting Contest organized by Sir Ahmed Saya.
Inter-School Throwball Competition: The girls' Throwball Team participated in the Inter-School Throwball Competition organized by Foundation Public School. They were lauded for their hard work and exceptional skills during the games.
ISA- International School Award: A globally acclaimed award, ISA is a prestigious accomplishment awarded to schools by observing their ethos on international awareness, collaboration with international schools, involvement in community work etc.
Teachers attended several workshops on Connecting Classrooms, and lead our school and its students to a glorified reward of 3 years.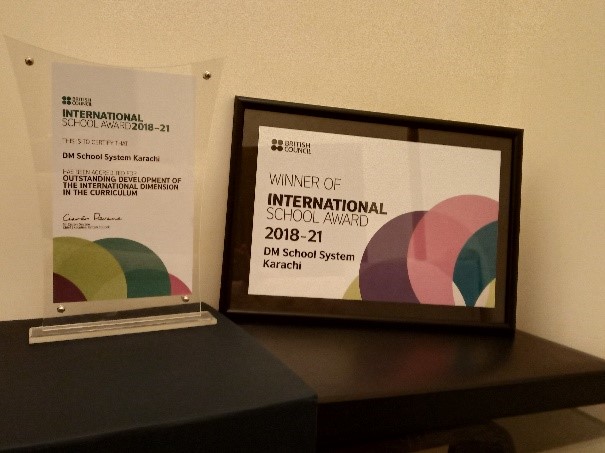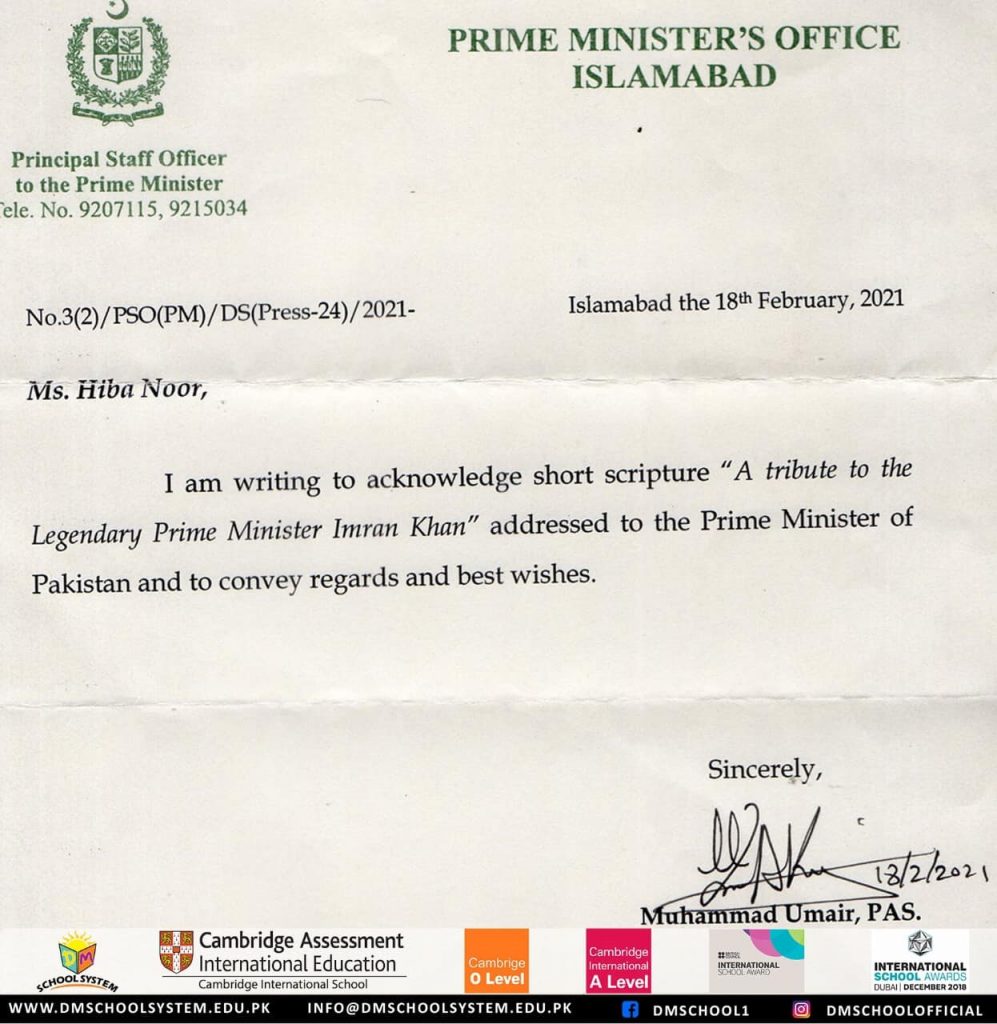 Recognition from the Prime Minister 'Imran Khan': Our very own Hiba Noor' of Grade X ' wrote a book on Prime Minister Imran Khan and was recognized and appreciated for her exceptional work and achievement by the Principal Staff officer from the Prime Minister Office in Islamabad.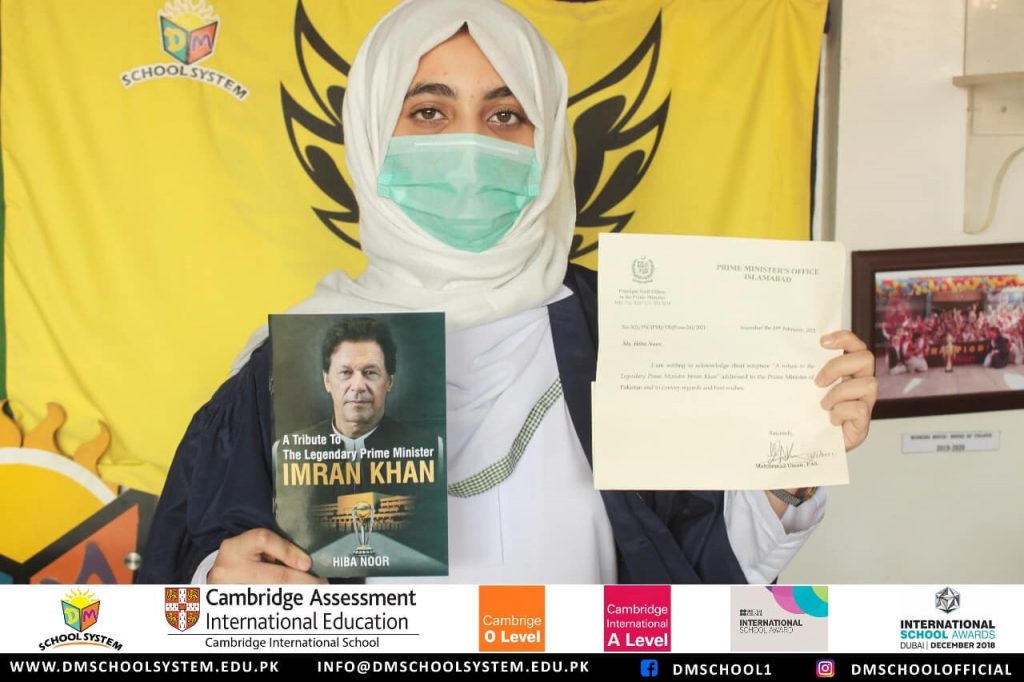 Cambridge Upper Secondary Science Competition: Dm is a regional Gold Medal winner of a Cambridge upper secondary Science competition. We are proud of our students and team for this triumph of victory.
Grand Parent's Day: Grandparents Day is celebrated to give a tribute to the people who struggled and worked hard to get us where we are today. Grandparents not only play an important role in our parents' life but have a great impact on our lives too. They are a source of joy and happiness for us!
Art Show: The grand Art Show of 2020 was a great hit among the students and parents. Students from pre-primary, primary, and secondary contributed with their wonderful art creations which were then set up for sale and all the earnings were then donated to the unprivileged people of our society.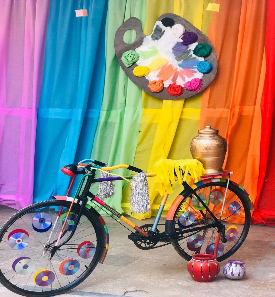 Children's Day: Children are the bundles of joy who should be celebrated every day for they fill this world with vibrant colors of laughter and mischief.  DM School System makes sure that the children of our school celebrate their day to the fullest.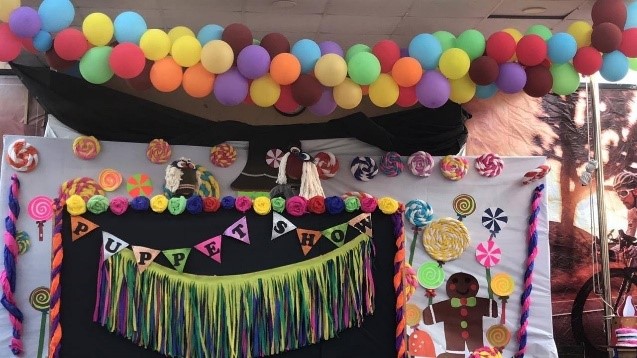 Iqbal Day: One of our leaders and one of the most respected poets of the world, Allama Muhammad Iqbal, Shair-e-Mashriq's birthday is celebrated with the utmost respect every year. Our young children share his poems and learn about the hard work he put into the creation of Pakistan.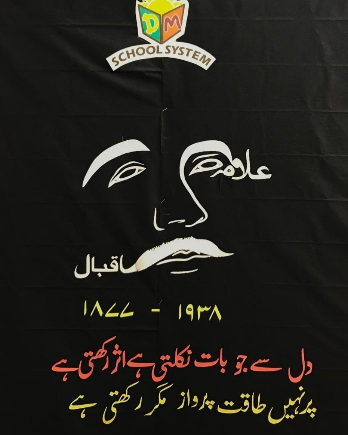 Independence Day: Independence Day is the most crucial event in the history of Pakistan. It is the day when the Muslims of the sub-continent freed themselves from the enslavement of the Hindus and the British.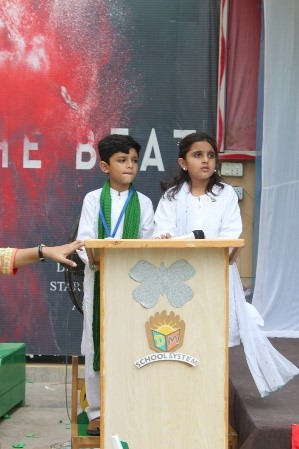 World Post Day: The purpose of celebrating this day is to aware our children of the role postmen and the postal sector plays in our lives and their contribution towards the development of a country.
Water Day:  Water being the most essential element of our race's existence is celebrated to raise awareness of the issues that may result in scarcity of water. On this day, children are taught the three magical R's of reuse, reduce and recycle and how it can help us save water!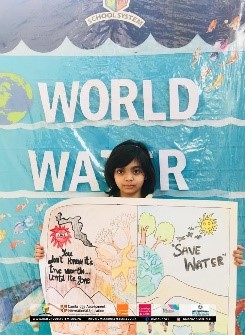 Sports Event: Sports being an area of keen interest among students of all ages, we aim to provide all the best sports competitions to encourage healthy competitiveness, develop leadership skills, teamwork, agility and activity, and strength of mind and body.
Games like Tug of War, Throwball, Dodge the Ball, Futsal, Badminton, and a wide array of races are the main attractions. Organized at the National Coaching Centre, students wait restlessly and train all year to participate in the sports events. Moreover, our very own in-house band plays the drums while the baton twirler's performance is a must-watch!
Color Day: A color day celebration is a delightful event for our colorful children. Children learn the significance of different colors and their impact on one's thoughts, actions, and reactions.
Pakistan Day:  Our young DMians celebrate this day with great fervor and passion. This day begins with our kids learning about the prominence of Pakistan Resolution Day and sacrifices made by our forefathers and ends with their promise of serving our beloved homeland.
Global Handwashing Day:  Global handwashing day activity implies the importance of washing hands before and after any work we do. It also serves as a reminder that washing hands are the primary step towards keeping ourselves safe and healthy.
Breakfast Day: Breakfast is the most important meal of the day and to establish the concept of eating breakfast every day, early in the morning and the importance of it, DM School System celebrates Breakfast Day where different breakfast(s) from all around the world are also introduced to the students.
Seerat-un-Nabi Conference: Seerat-un-Nabi Conference was held in our school to reinforce the understanding of the significance of our Prophet PBUH and how he sheltered the Muslims of Arabia from the tyranny of Quraish. Students of the DM School System learned about the life and practices of our beloved Prophet from his early life till his last years.
Kashmir Day: Kashmir day is celebrated in solidarity with our brothers who still suffer through the hands of our enemy. This day is celebrated to make our students realize the importance of this day and that we always have and we always will stand with Kashmir!